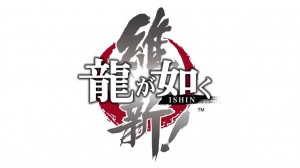 More additional features for Ryu Ga Gotoku Ishin have been revealed. The game will feature an in depth farming mechanic which allows you to grow 20 different vegetables and crops. These can cooked at home for health perks or sold for profit at the local market.
Fishing returns to the franchise and plays similarly to SEGA Bass Fishing. Multiple lures will have to be tried to test their effectiveness with different fish. Fish can also be cooked or sold similarly to your crops.
The final addition is that of pets. Stray dogs and cats can be taken in with a limit of 3 pets to your household. Keeping them happy means that on occasion they might fetch a rare item for you.
[Source: Siliconera]
Webmaster and lead writer at SEGADriven. Likes old games, heavy music and too much pizza. Follow on Twitter @kronkblats
Tags: farming, fishing, news, pets, ps3, ps4, Ryu ga Gotoku, ryu ga gotoku ishin, yakuza, yakuza restoration