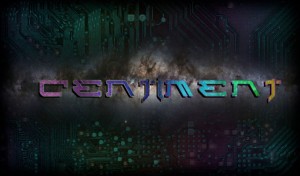 Now this might be a bit of a tenuous SEGA link but I think it's worth mentioning. British metalcore/electronica band Centiment (who also feature members of InMe) are running a Pledge Music campaign for their debut album. What's the album called? Why 'Streets of Rage' of course!
Other than being named after a famous SEGA beat-em-up, the band are also offering a remix version of the album which will feature "more than a little nod to video game music". All the donation tiers are also cleverly named after generations of video game consoles with the lower levels being '16bit' and the highest level being '128bit'.
If video game inspired metal is your cup of tea then you might want to consider making a pledge towards Centiment's album. You can access the Pledge Music page for the album by clicking here and download a free song by clicking here.
Webmaster and lead writer at SEGADriven. Likes old games, heavy music and too much pizza. Follow on Twitter @kronkblats