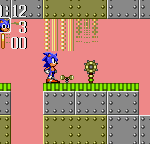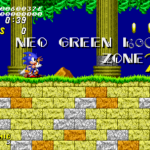 UPDATE
Overnight an additional Sonic 2 prototype has been made available by the good people at Hidden Palace. This prototype dates from August 1992 and can be downloaded by clicking here.
ORIGINAL STORY
Hidden Palace's Sonic Month continues with a fresh selection of unreleased Sonic prototypes. This time we have 3 different releases of Sonic Chaos for Master System and Game Gear and a separate Sonic the Hedgehog 2 release for Mega Drive.
The Sonic Chaos releases date from May, June and July 1993 with the May release being an early Game Gear prototype that features different character sprites from the final build. Download links for each of these releases are listed below:
– Sonic Chaos (May 17 1993, Game Gear)
– Sonic Chaos (June 30 1993, Master System)
– Sonic Chaos (July 13 1993, Master System)
The Sonic the Hedgehog 2 prototype comes from September 1992 and still features beta stage names and some graphical glitches with the title cards which have previously been published in the Sonic 2 Gold Guide by Tony Takoushi. This prototype can be downloaded by clicking here.
For fans of either game, these prototypes reveal some fascinating insight into the games' development and are well worth a look if you have any interest in either game.
Webmaster and lead writer at SEGADriven. Likes old games, heavy music and too much pizza. Follow on Twitter @kronkblats