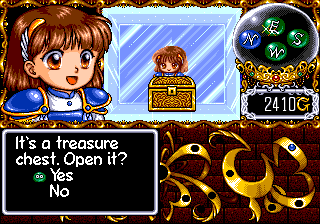 The Madō Monogatari series has long been a Japanese exclusive franchise, but that changes today as the Mega Drive remake of the first 3 games is now available in English for the very first time.
Western gamers will recognise the characters of Madō Monogatari from their later appearances in the Puyo Puyo franchise, but they actually debuted here. The action of Madō Monogatari is largely a traditional JRPG which is why an English language patch is so essential to play it. With this patch the game becomes Sorcery Saga I in English.
If you would like to try Madō Monogatari I in English then the patch can be downloaded now from Romhacking.net. You will need a copy of the original Madō Monogatari ROM file and you can apply the English language patch using Romhacking.net's online ROM patching utility.
[Source: SEGAbits]
Webmaster and lead writer at SEGADriven. Likes old games, heavy music and too much pizza. Follow on Twitter @kronkblats