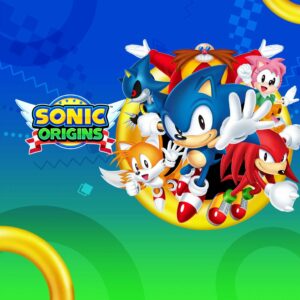 Fresh off the back of the recent artwork leak and ratings from South Korea, SEGA have officially dropped the first trailer for Sonic Origins and revealed a whole host of information for the upcoming retro Sonic compilation.
Sonic Origins will feature the Taxman versions of Sonic 1, CD and 2 alongside a brand new port of Sonic 3 & Knuckles developed by Headcannon who previously assisted with the Taxman ports as well as Sonic Mania. The games can be played in their remastered anniversary editions in full widescreen, or in their classic 4:3 aspect ratio versions. The game will also feature a mission mode which tasks players with completing new custom stages that earn them tokens to be spent on in-game unlockables in the game's virtual museum.
The games will also be available to play as one big title that combines all four titles. The games will also feature new animated opening and ending sequences from SEGA in collaboration with Powerhouse Animation.
Sadly the game is currently a digital only release. What's more confusing is the 5 different editions the game is being sold in; each with their own exclusive content like a mirror mode, hard missions, additional character animations and additional music tracks. You can see the breakdown of each edition in the graphic below. Thankfully there is only a £4 difference between the base game and the 'digital deluxe edition', with the base game priced at £32.99 and the digital deluxe edition priced at £36.98.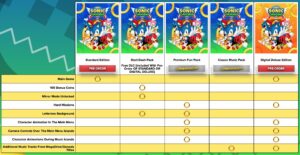 Sonic Origins will release on PS4, PS5, Xbox One, Xbox Series X|S, PC and Switch on June 23rd 2022.
Webmaster and lead writer at SEGADriven. Likes old games, heavy music and too much pizza. Follow on Twitter @kronkblats
Tags: headcannon, pc, ps4, PS5, Sonic Origins, sonic the hedgehog, switch, taxman, xbox one, Xbox Series X|S