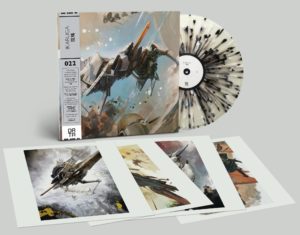 Data Discs return with another Treasure shoot-em-up classic as they gear up to give a vinyl release to the Ikaruga soundtrack.
Originally released in arcades in 2001 and then the Dreamcast in 2002, Ikaruga is a legendary, vertically-scrolling shoot-em-up famed for its use of a colour-shifting gimmick. This allows the player to absorb enemy fire of the opposite colour to your ship, but enemy fire of the same colour can damage you. The game has subsequently released for GameCube, Xbox 360, PC, Switch and PS4.
The vinyl release of the game's soundtrack comes on three colourways: a clear with black and white splatter special edition record, a white record and a black record. Also bundled with the release are 4 lithographic prints of artwork by Yasushi Suzuki. Pre-orders go live for the release via Data Discs' website on Saturday 24th of October 2020. The records are expected to ship around the 20th of November.
Webmaster and lead writer at SEGADriven. Likes old games, heavy music and too much pizza. Follow on Twitter @kronkblats
Tags: data discs, ikaruga. dreamcast, merchandise, music, shmups, shoot em ups, soundtrack, treasure, vinyl