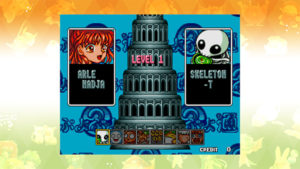 UPDATE
SEGA has now confirmed the Feburary 20th release date for Puyo Tsu in the West, with another surprising detail – Sonic the Hedgehog 2's AGES release will launch on the same day!
This is the first time an AGES release has had it's Western release in-line with the Japanese versions since launch, so it's great news. AGES Sonic 2 will include the extra modes from the 3DS version, as well as Knuckles in Sonic 2 and the Drop Dash from Sonic Mania.
ORIGINAL STORY
Back in January, Puyo Puyo Tsu joined the SEGA AGES lineup on Nintendo Switch over in Japan. The good news is Western players won't have to wait much longer to get their Puyo fix; as the port will be coming westwards on February 20th.
The information comes from a listing on the Nintendo eShop's "Coming Soon" section, stating the 'planned release' date is 20/02/2020. For those unaware, this is a port of the arcade version, with a slew of extra features including online multiplayer, an endurance mode in which you fight every single opponent in a row, and even options to assist colourblind players. It'll be £5.99, as with the other AGES ports.
When Tracker isn't playing SEGA games, he's talking about SEGA games. Or drawing about SEGA games. Or all of the above. You can also catch him over on Twitter.
Tags: arcade, digital download, eshop, m2, nintendo switch, puyo puyo 2, sega ages