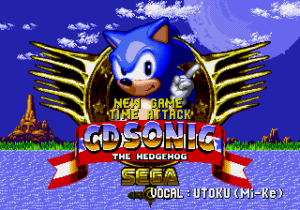 The earliest known prototype has been located and dumped by the good people at Hidden Palace and you can now download and play it yourself through emulation. This prototype dates back to December 4th 1992 and features the 'CD Sonic' title screen alongside an earlier build of Palmtree Panic which is known here as Salad Plain Zone. If you'd like to see the prototype in action then SEGADriven's very own Tracker_TD has recorded a playthrough on his YouTube channel:
Alongside this release, Hidden Palace have also released a dump of a trade show-only multimedia disc that features some new artwork and animations of Sonic and Dr. Robotnik. Images of this artwork was previously referenced in magazine news articles that discussed Sonic 2 being ported to Mega-CD, which ultimately never came to pass: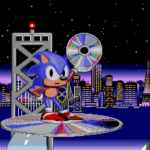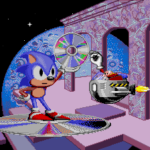 You can download the Sonic CD prototype and the SEGA Multimedia Studio disc from Hidden Palace right now.
[Source: The Sonic Stadium]
Webmaster and lead writer at SEGADriven. Likes old games, heavy music and too much pizza. Follow on Twitter @kronkblats
Tags: dump, hidden palace, mega cd, prototype, sega cd, sega multimedia studio, sonic cd, sonic the hedgehog