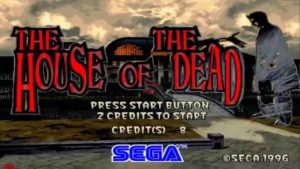 Currently working on a Switch remake of Panzer Dragoon, Forever Entertainment have now confirmed they will be developing remakes of the original 2 The House of the Dead titles.
No platforms have been specified at this time, but given that the Panzer Dragoon remake is coming to Switch, it's a safe bet that the Switch will be one of the platforms that Forever Entertainment will be targeting.
It'll be interesting to see how Forever Entertainment develop a modern on-rails shooter as it is not a genre that has seen much of a resurgence this generation. We're only speculating but perhaps they will incorporate gyroscopic controls or VR support.
Hopefully it isn't too long before we get to see Forever Entertainment's efforts. The company have stated that it would be wise to follow their official channels if you're interested in any of their SEGA remake projects.
[Source: Forever Entertainment on Twitter]
Webmaster and lead writer at SEGADriven. Likes old games, heavy music and too much pizza. Follow on Twitter @kronkblats
Tags: forever entertainment, lightgun game, on rails shooter, remake, the house of the dead, the house of the dead 2