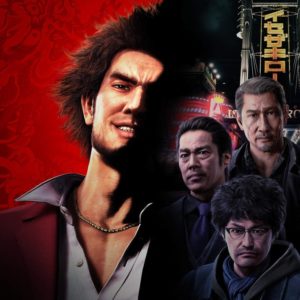 The seventh (technically 8th, due to Yakuza 0) mainline entry in SEGA's hit Yakuza series has finally been announced for PS4, and with Kiryu Kazuma's story over it's finally time for new protagonist Ichiban Kasuga to properly take the stage. And with him, comes a dramatic shift in the series; the game is a turn-based RPG!
After willingly spending a stint in jail to protect the Tojo Clan and his father figure in the clan, Masumi Arakawa, Kasuga gets out of prison only to learn the Tojo Clan has fallen, the Kansai Alliance run the show, and that father figure he took the jail time to protect's idea of a reunion is shooting him and leaving him for dead in Yokohama. He wakes up in the trash, and that's where our story begins.
The main thing setting apart this game from other titles in the series is something we could've actually seen coming – back during April Fools Day, SEGA released footage of what they claimed was Yakuza 7, now being a turn-based RPG rather than the SpikeOut-style beat-em-up the series has become known for.
…turns out that wasn't actually an April Fools. The game really is a turn-based RPG! You'll still be able to pummel enemies with bikes and all that, no problems there, but now it's all done in the vein of something like Dragon Quest (something that Kasuga actually directly mentions during the trailer).
An English trailer was uploaded confirming the 2020 date, but has been removed shortly after by SEGA Europe. It also confirmed the game is taking the Resident Evil 7 approach by working the series' Japanese title into its English name – as rather than Yakuza 7, the game will be called "Yakuza: Like a Dragon."
Gematsu have mirrored the English trailer here.
Gematsu have also translated the Japanese website, the results of which can be found here.
When Tracker isn't playing SEGA games, he's talking about SEGA games. Or drawing about SEGA games. Or all of the above. You can also catch him over on Twitter.
Tags: ps4, RGG Studio, Ryu Ga Gotoku 7: The Whereabouts of Light and Darkness, Yakuza: Like a Dragon