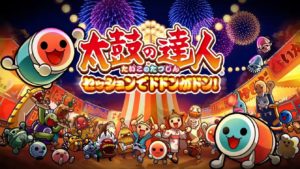 The latest PS4 iteration of Namco's beloved drum-em-up Taiko No Tatsujin is getting a fresh dose of SEGA rhythm action, as one of the newly announced DLC packs for the game includes music from SEGA's arcade classic Out Run.
Unsurprisingly, "Magical Sound Shower" is the track being added, considered by many as the Out Run song. It's not made clear if it's the original arcade arrangement, a later arrangement from the likes of Out Run 2, or even a new arrangement for the game. There's not long to find out however, as the DLC pack it's included in, "Don Na Pack Vol. 16", will be released in Japan on January 24th 2019, for 500 yen. The pack also includes music from the anime High Score Girl and Darius II.
Also somewhat related to SEGA is the next DLC pack, which was released today in Japan; a collection of Hatsune Miku songs, including the smash hit Senbonzakura. This pack weighs in at a rather fitting 390 yen.
The Japanese DLC page for Taiko No Tatsujin Drum Session is available here. Currently there isn't anything to suggest this DLC coming to the Western versions, but we'll keep an eye out in case it does.
When Tracker isn't playing SEGA games, he's talking about SEGA games. Or drawing about SEGA games. Or all of the above. You can also catch him over on Twitter.
Tags: bandai namco, dlc, out run, ps4, Taiko No Tatsujin