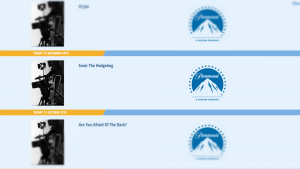 The Film Distributors' Association, the UK body for theatrical film distributors, have listed the upcoming Sonic the Hedgehog movie on their site. Notably, it's been given a later release date than the previously reported November 15th 2019 launch, suggesting the film will launch in the UK on the later date of Friday December 13th 2019.
While films releasing later in the UK is nothing particularly new, this is somewhat notable; as it puts the film a week before the projected release date for Star Wars: Episode IX. Perhaps Paramount are betting on Sonic's historic popularity in UK stacking up to Disney's holiday juggernaut? It's no doubt a risky move, but with a relatively star-studded team behind the Sonic film (including Neal Moritz of the Fast and the Furious series, and Tim Miller of Deadpool), whether it'll pay off is anyone's guess at this point.
[Source: Film Distributors' Association ]
When Tracker isn't playing SEGA games, he's talking about SEGA games. Or drawing about SEGA games. Or all of the above. You can also catch him over on Twitter.
Tags: release date, Sonic Movie, sonic the hedgehog, uk