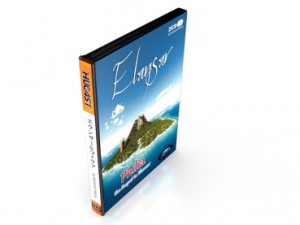 Fancy a couple of independet Dreamcast adventure games for a low price? Hucast are currently selling a double-pack of Elansar & Philia for only 10 euros. You can click here to go to the listing on their online shop.
The two adventure games are first person puzzle affairs in a similar vein to PC classic Myst. Support for the Dreamcast mouse is also included.
All games in the Hucast online store are currently reduced so if you've been waiting to grab a certain something then now is the time to visit. Why not grab the best version of DUX (1.5) or vertical shmup Ghost Blade for EUR 29.66?
Webmaster and lead writer at SEGADriven. Likes old games, heavy music and too much pizza. Follow on Twitter @kronkblats
Tags: adventure game, dreamcast, dux 1.5, elansar, ghost blade, hucast, indie, myst, philia, sale