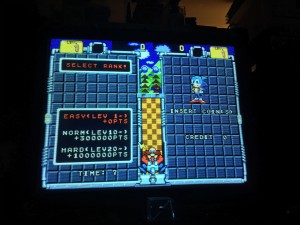 ShouTime is back once again with another screenshot from the unreleased SEGASonic Bros. puzzle arcade game.
As you can see above, we now have a look at the game's difficulty settings which are remarkably similar to Columns':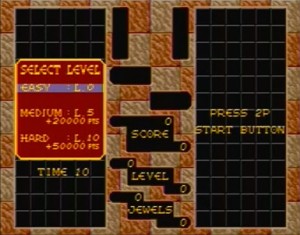 ShouTime has also uploaded an image of a Sonic the Hedgehog rucksack which is tagged with 'SEGASonic Bros'. It's not confirmed but this could be a piece of merchandise that was tied into the release of the game, but it doesn't explicitly state this on the actual rucksack.
[Source: ShouTime]
Webmaster and lead writer at SEGADriven. Likes old games, heavy music and too much pizza. Follow on Twitter @sonicyoda
Tags: arcade, sega japan, segasonic bros, shoutime, sonic the hedgehog, unreleased