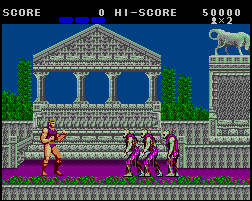 Ooh this feels familiar! It's been a while since we reviewed a retro title but today we present a review of Altered Beast on Master System! This also marks our first Master System game review at SEGADriven and we hope to have more coming soon.
Anyway, enough waffling! Click the link below and get reading!
Click here to be taken to the Altered Beast Master System review.
Webmaster and lead writer at SEGADriven. Likes old games, heavy music and too much pizza. Follow on Twitter @kronkblats
Tags: 8-bit, altered beast, master system, review