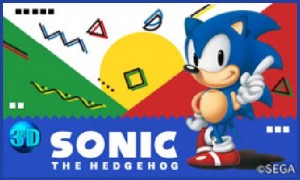 News has broken that SEGA will re-release Sonic the Hedgehog on the 3DS eShop with added 3D support to show depth in the backgrounds. This news follows the release of 3D Space Harrier and 3D Super Hang-On, all of which are still Japan exclusive.
The re-release will launch on May 15th to mark the 25th anniversary of the Mega Drive in Japan and it will be priced 600 yen. Additional features include the already mentioned 3D effect, all the bug fixes and added details from the later revisions of Sonic 1 (rippling water, scrolling clouds), the addition of the spin attack, a classic view mode which simulates a CRT monitor and an option to choose a Mega Drive model 1 or 2 sound balance.
This re-release is unrelated to Christian Whitehead and Stealth's port of Sonic the Hedgehog which runs using Whitehead's custom Retro Engine and supports a widescreen display.
Take a look at some screenshots below:
No word on whether this version will make it to the West at this time.
[Source: Sonic Retro and Siliconera]
Webmaster and lead writer at SEGADriven. Likes old games, heavy music and too much pizza. Follow on Twitter @kronkblats
Tags: 3d sonic the hedgehog, 3ds, digital, download, eshop, japan exclusive, mega drive, re-release, sonic the hedgehog