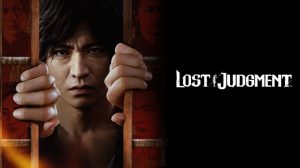 Both Judgment games have finally made their way to PC and can be bought together with The Kaito Files DLC as The Judgment Collection on Steam.
Judgment and Lost Judgment take place in the Yakuza universe and put you in control of a new protagonist called Takayuki Yagami who is a lawyer-turn-detective investigating a case involving a series of murders where the victims eyes are removed. While the combat is very similar to the Yakuza series, there is a heavier focus on investigation.
Judgment is currently priced at £34.99, Lost Judgment is priced at £49.99 and The Kaito Files DLC for Lost Judgment is priced at £24.99. The entire collection can be purchased for a discounted total of £83.57.
You can check out the collection's launch trailer by clicking the embed below:
Webmaster and lead writer at SEGADriven. Likes old games, heavy music and too much pizza. Follow on Twitter @kronkblats
Tags: judgment, like a dragon, lost judgment, pc, Ryu Ga Gotkou Studios, Ryu ga Gotoku, steam, yakuza