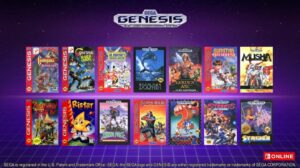 During the most recent Nintendo Direct, Nintendo have revealed that a collection of SEGA Mega Drive games will be added to the Nintendo Switch Online service as a part of an upcoming "expansion pack". This expansion pack will add N64 and Mega Drive games to your existing NSO subscription and will go live in October 2021. No pricing has been set at time of writing.
The full list of Mega Drive games being added are: Castlevania Bloodlines, Contra Hard Corps, Dr. Robotnik's Mean Bean Machine, Ecco the Dolphin, Golden Axe, Gunstar Heroes, MUSHA, Phantasy Star IV, Ristar, Shining Force, Shinobi III, Sonic the Hedgehog 2, Streets of Rage 2 and Strider.
Alongside this announcement, Nintendo have revealed they will also be developing and selling their own bluetooth 3 button Mega Drive controller. Nintendo Japan have also revealed they will be releasing a 6 button variant as well, but this variant is currently Japan exclusive.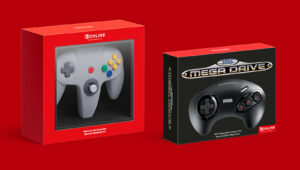 The Nintendo Switch Online Expansion Pack launches in October 2021.
Webmaster and lead writer at SEGADriven. Likes old games, heavy music and too much pizza. Follow on Twitter @kronkblats
Tags: bluetooth, controller, expansion pack, mega drive, nintendo, nintendo switch online, sega genesis, switch