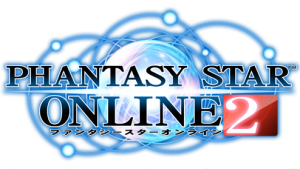 I don't think many of us were expecting any news of a Western release for Phantasy Star Online 2 in 2019, but 7 years after its original Japanese launch, an English language version of the game for North America is finally coming in Spring 2020 for Xbox One and PC.
Announced during the Xbox E3 Conference, the free-to-play MMORPG has been a Japan exclusive since launch with the only signs of an English language version coming with the launch of the South East Asian version. This will be the first officially sanctioned Western release of the game and the reveal trailer promised all content that is currently available in the Japanese version will make its way to this North American port.
This news is unfortunately bittersweet for European fans as SEGA Europe have stated that they have nothing to confirm regarding a release for that region at this time. Porting PSO2 to a European market is likely a more intensive task as it isn't as simple as supporting the game in English. European games normally support English, French, German and Italian language options as standard so this is likely causing a delay for a European launch.
Fingers crossed European Phantasy Star fans don't have to wait long for confirmation of the game in their region, but this is still the most promising PSO2 news for quite some time.
Phantasy Star Online 2 is free-to-play MMORPG that supports cooperative gameplay for up to 12 players. There is no level-cap, but the game supports micro-transactions.
Webmaster and lead writer at SEGADriven. Likes old games, heavy music and too much pizza. Follow on Twitter @kronkblats
Tags: free-to-play, micro-transactions, mmorpg, pc, phantasy star online 2, PSO2, sega america, xbox one