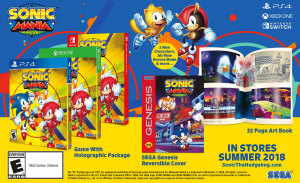 Sonic Mania is getting an enhanced physical release called Sonic Mania Plus. This new version adds Mighty the Armadillo and Ray the Flying Squirrel as playable characters. Mighty hasn't been playable in a Sonic game since 1995's Knuckles' Chaotix and Ray hasn't been playable since his one and only appearance in the Japan exclusive arcade title SEGASonic the Hedgehog which was released back in 1993.
This new package also includes something called Encore Mode, a new 4 player competition mode as well as a 32 page art book, a reversible cover featuring a faux-Mega Drive/Genesis look and holographic packaging. That's quite a substantial upgrade over the previously digital-only release.
Sonic Mania Plus will release for PS4, Xbox One and Nintendo Switch this summer.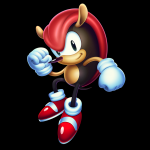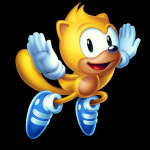 Webmaster and lead writer at SEGADriven. Likes old games, heavy music and too much pizza. Follow on Twitter @kronkblats
Tags: nintendo switch, ps4, sonic mania, sonic mania plus, sonic the hedgehog, xbox one