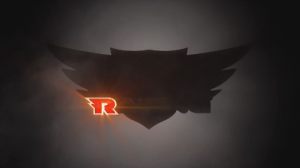 A short teaser trailer revealed at the SXSW Sonic panel appears to be hinting at the release of a new Sonic racing game.
The trailer features some images of a car that looks suspiciously like Sonic's car from Sonic & SEGA All-Stars Racing before revealing a logo that is partially obscured. The logo appears to read "Sonic Racing" but it's only the 'R' that's illuminated; a nice little nod to 1997 Sonic racer, Sonic R.
There are no other details on this title available at this time, although it has been heavily rumoured that Sumo Digital are leading development on the title.
[Source: Sonic the Hedgehog Twitter]
Webmaster and lead writer at SEGADriven. Likes old games, heavy music and too much pizza. Follow on Twitter @kronkblats
Tags: racing game, reveal, sonic r, sonic racing, sonic the hedgehog, team sonic racing, teaser