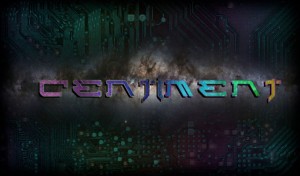 We've spoken about Centiment in the past because the British metallers have quite the penchant for old SEGA games. Their debut album Streets of Rage released earlier this year and features the songs Defenders of Oasis, Bloodshot and Zero Tolerance.
Now the band embark on a UK tour in December in support of their new EP, Retro. Creatively titled The Retro Gamer Tour, the band are setting up multiplayer Mega Drive action at the merch desk of every show on the tour.
If heavy music with a retro gaming twist is up your street then you might want to catch Centiment on one of these upcoming UK tour dates:
1/12 – Think Tank, Newcastle
2/12 – Audio, Glasgow
3/12 – Fibbers, York
4/12 – The Compass, Chester
5/12 – Alfie Birds, Birmingham
Centiment feature 3 of the 4 members of British rockers InMe. You can stream and buy their album Streets of Rage by clicking this link.
Webmaster and lead writer at SEGADriven. Likes old games, heavy music and too much pizza. Follow on Twitter @kronkblats
Tags: bloodshot, centiment, defenders of oasis, game gear, inme, mega drive, metal, music, streets of rage, tour, zero tolerance