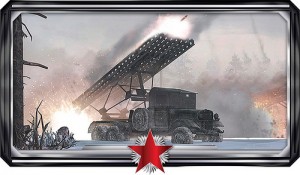 After SEGA's acquisition of Relic Entertainment, it appears they've taken their in-development project Company of Heroes 2. SEGA will now release the game in North America and Europe on June 25th for PC. Full press release below:
"We are proud to announce that Company of Heroes 2, the eagerly anticipated strategy game from newly acquired Relic Entertainment, is scheduled for release on June 25th, 2013 in North America and Europe!
Originally slated for release in early 2013, Relic is using the additional time to help Company of Heroes 2 meet the high standard set by its predecessor, the highest rated strategy game of all time. Underpinned by the cutting-edge Essence 3.0 Engine, Company of Heroes 2 brings tactical strategy to life like never before, thanks to the realistic ColdTech weather system, the revolutionary dynamic line of sight system, TrueSight and realistic destructibility.
Jonathan Dowdeswell, Executive Producer of Company of Heroes 2, had this to say in regards to the new ship date. "Our acquisition by SEGA has given us the chance to work with a new partner that has a great track record of working with long standing PC franchises. It gives us great confidence to know that we have a well aligned team working to bring the best experience we can to gamers around the world."
"We hate to disappoint our fans with a later than expected date as we know they are eager to play but we feel that the additional time will help the team deliver the high quality sequel they deserve," said Greg Wilson, Producer of Company of Heroes 2. "However, the wait won't be long as players will soon be able to help us test and balance multiplayer in the upcoming Closed Beta. Details will follow shortly."
[Source: SEGANews.net]
Webmaster and lead writer at SEGADriven. Likes old games, heavy music and too much pizza. Follow on Twitter @kronkblats
Tags: company of heroes 2, pc, release date, relic entertainment, steam, strategy