SEGA Saturn (Model Number HST-3200/HST-3210)
The SEGA Saturn was released in Japan in November 1994 and marks the first time the company had released a dedicated home console since the 1988 release of the SEGA Mega Drive. After 2 console add-ons for the Mega Drive (the Mega-CD and 32X) which were intended to extend its lifespan without losing the large install-base of Mega Drive owners, the Saturn was launched in Japan to great early success in 1994, but soon lost market share to Sony's Playstation the following year.
The Saturn's launch in the West had significant difficulties from the beginning. Former SEGA of America CEO Tom Kalinske revealed the Saturn at E3 1995 and also revealed it was on sale at many major retailers the same day. Kalinske hadn't informed retailers of the console's release prior to the announcement and inevitably put unnecessary pressure on retailers that couldn't deliver a system they weren't previously aware of. KB Toys in particular would respond by cancelling their retail agreement with SEGA altogether.
SEGA Europe had equal difficulties selling the system and weren't prepared to run a promotional campaign for a new system as SEGA Europe's focus was still on the January 1995 launch of the 32X. SEGA Europe had immense difficulty preparing retailers and press for another new system and later in the year, Sony's aggressive Playstation marketing secured their foothold in the region.
Developers had particular difficulty getting to grips with the Saturn's architecture. The systems dual SH-2 processors were deemed as unnecessarily complicated for the time and flew in the face of conventional programming. The Saturn famously draws its polygons as quadrilaterals instead of triangles and this made multi-platform releases impossible and 3D models had to be built from the ground up for the Saturn. This meant that multi-platform releases that focused on 3D graphics would often end up inferior on Saturn.
The Saturn would find greater success in software that focused on 2D imagery. Japanese software developers would lean more heavily into 2D games for the Saturn and their results would often showcase more sprites on screen with more frames of animation than rival software on competing platforms. However, while this was certainly a more popular and viable option in Japan, the appeal of 3D games in the West would ultimately dominate the 5th generation of gaming and the Saturn couldn't compete with its contemporaries. Lifetime sales for the SEGA Saturn would only reach 9.26 million worldwide. By comparison the Sony Playstation would reach 102.40 million and the Nintendo 64 would reach 32.93 million.
While the Saturn's storage medium for software is via CD-ROMs, the console does in fact have a cartridge port. However, this is not used for software, but rather RAM expansions. An official RAM backup cartridge was sold separately to give players access to greater space for save data and some games were even bundled with proprietary RAM cartridges that helped run more demanding software. Examples of games that came with proprietary RAM cartridges are Marvel Super Heroes vs Street Fighter, King of Fighters '96, Metal Slug and Samurai Shodown III.
Specifications
CPU
Two 32-bit SH-2 (28.6MHz) RISC processors
Sound: 32-channel PCM, 8-channel FM stereo
Graphics
Colors: 16.7 million
Polygons: 200,000 texture-mapped, 500,000 flat-shaded per second
Resolution: 704×480
RAM
2MB
Video RAM: 1.5MB
Storage
CD-ROM disc
Images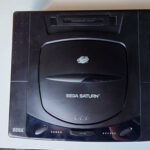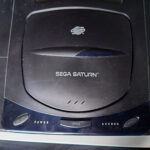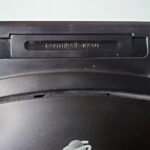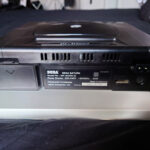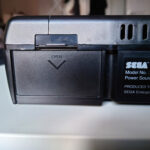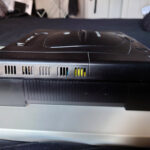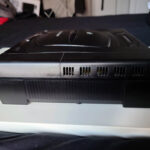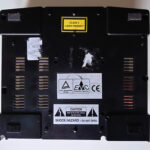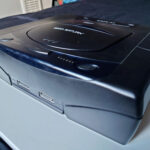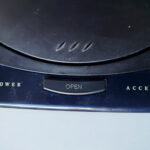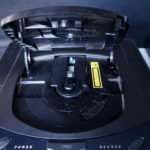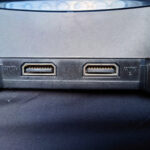 Images kindly provided by Darren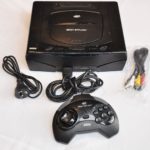 Image sourced from RetroSales.com.au