SEGA Pico
The SEGA Pico was a video game console aimed at children aged between 3 and 7 which heavily emphasised educational software. Released in Japan in June 1993, it was followed by a US and European release in 1994. The console was a huge success in Japan and was succeeded by the Advanced Pico Beena in 2005. The console was less successful in the US and Europe where it was discontinued in 1998. Worldwide sales of the Pico are reported to be around the 3.4 million mark, making it one of the most successful consoles aimed at children. It pre-dates similar systems released by LeapFrog and VTech and is widely regarded as an influential system in the educational software market.
The system itself is powered by similar hardware to the SEGA Mega Drive but is presented in a clamshell, laptop-style housing. The main control method for interacting with Pico software is through use of a built-in touchpad that responds to use of the Pico's Magic Pen. Software is distributed on cartridges shaped like books. The pages of the books can be turned as another way to interact with the software and the last page of each book also acts as another touch screen which can be used in conjunction with the Magic Pen. There are additional coloured buttons next to the console's touchpad which can also be used to interact with the software.
While the console is similar in architecture to a Mega Drive, it does not feature the famous YM2612 sound chip. Sound is instead driven by the Texas Instruments SN76489 (mainly used for music and sound effects) and an NEC µPD7759 PCM chip which allows for enhanced sampling capabilities, often used for in-game speech.
As a product aimed at young children, the build quality of the Pico is incredibly robust and sturdy, made to withstand aggressive play and even spillages. Software often featured licensed characters from franchises like The Lion King and Winnie the Pooh, and even SEGA's own Sonic the Hedgehog franchise. The Pico can only be connected via a composite video connection and is powered using a similar power adapter to that of a Mega Drive II or 32X.
Specifications
CPU
Motorola 68000 @ 7.6 MHz
Display
YM7101 ASIC (original model)
FQ8007 ASIC (newer models)
Audio
Texas Instruments SN76489
NEC µPD7759 PCM Chip
RAM
64 kB of RAM
64 kB of video RAM
Storage
ROM Cartridge
Images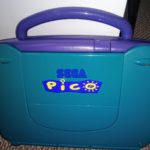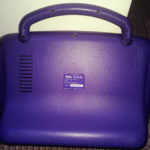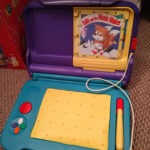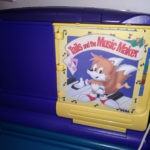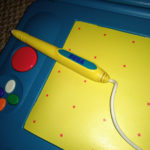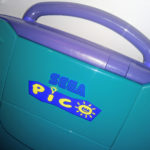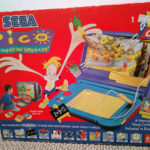 Images kindly provided by Aaron Foster