SEGA Master System II/III Compact
The Master System II was a budget redesign of the original Master System released in 1990. This revision removes compatibility with SEGA Card software as well as only offering the user RF video out. The angular, trapezoid design of the original was changed to a smaller, curved design that features a sliding cartridge door. The reset button and unused expansion ports have also been removed. Like the original North American and European Master System Power Bases, the Master System II also has no connection port for the SEGAScope 3-D Glasses.
In Brazil, the console is actually the third revision of the Master System and is named the Master System III Compact accordingly. This Power Base design was also used for the Brazil-only run of Master System 3 Collection consoles, but in white instead of black. These systems feature a large amount of built-in games. The Master System II was developed specifically for Western markets and as a result it was not released in Japan. Each Master System II is programmed with a built-in game. Originally this was Alex Kidd in Miracle World but was changed to Sonic the Hedgehog in 1991.
Specifications
CPU
Zilog Z80A @ 4 MHz
Memory
8 kB RAM, 16 kB VRAM
Display
256 × 192 resolution, 32 colors on-screen
Graphics
Yamaha YM2602B VDP
Audio
Yamaha VDP PSG(SN76489)
Storage
ROM cartridge, SEGA card
Images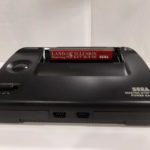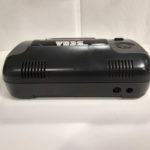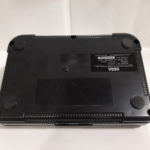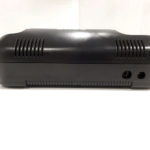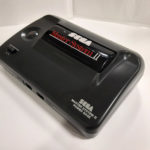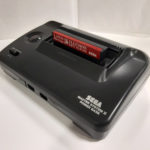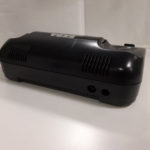 Images kindly provided by Mark Hughes