Game Gear Micro
The Game Gear Micro launched in Japan only on the 6th of October 2020. The mini console was released in 4 colour-variants with a different selection of 4 titles available on each. The Game Gear Micro hardware was developed in-house by SEGA Japan with software and emulation being handled by M2. To use the console completely un-tethered it has to be powered by 2 AAA batteries, but it can also be powered with a mains adapter connected to micro USB cable. The console also has a headphone port and a volume wheel.
The initial 4 variants of the console were sold separately and as a special edition box-set which also included a collectible set of miniature boxes for all the different games featured across the 4 variants, as well as a Big Window Micro which can be used with the console to magnify the screen. The Game Gear Micro currently stands as SEGA's smallest console and measures at 80mm wide, 43mm tall and 20mm deep.
A white variant of the Game Gear Micro was later sold with the collector's edition of the Aleste Collection for Nintendo Switch and PS4 and also included a white variant of the Big Window Micro. This version of the Game Gear Micro released on the 24th of December 2020.
The Game Gear Micro also features a selection of hidden artwork that only displays when the console is at low power. See below for the full list of games included across the 5 variants of the Game Gear Micro.
Black Game Gear Micro
Out Run, Puyo Puyo Tsu, Royal Stone and Sonic the Hedgehog
Blue Game Gear Micro
Baku Baku Animal: Sekai Shiikugakari Senshuken, Gunstar Heroes, Sonic & Tails and Sylvan Tale
Yellow Game Gear Micro
Nazo Puyo: Arle no Roux, Shining Force, Shining Force II and Shining Force: Final Conflict
Red Game Gear Micro
Columns, The G.G. Shinobi, Megami Tensei Gaiden: Last Bible and Megami Tensei Gaiden: Last Bible Special
White Game Gear Micro
Aleste/Power Strike, Power Strike II, GG Aleste, GG Aleste 2 and GG Aleste 3 (new title developed by M2)
Images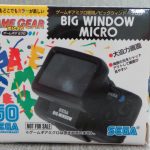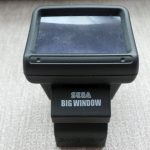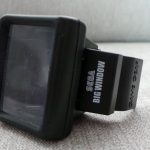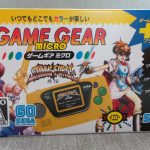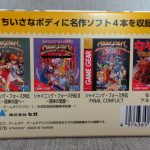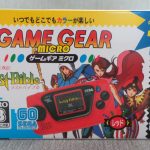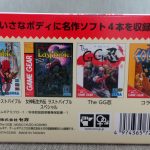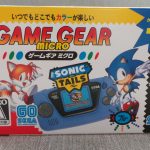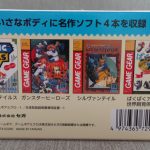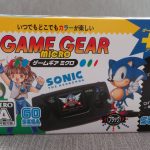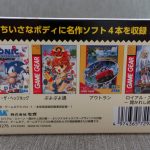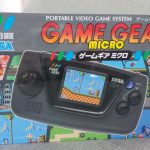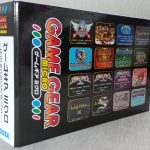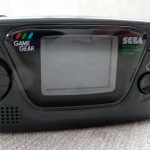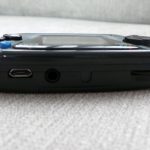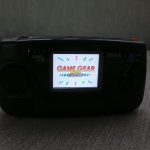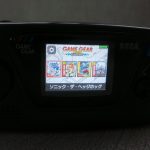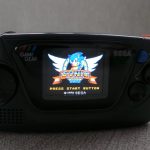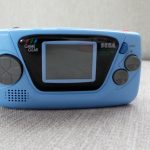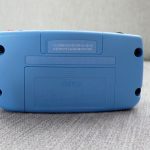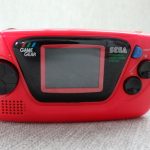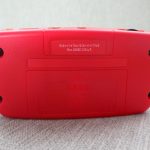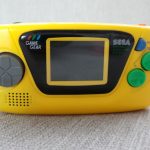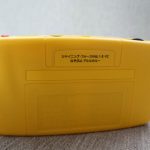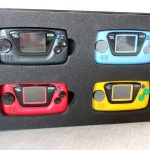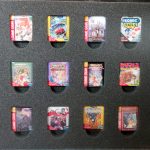 Images kindly provided by Gavin Storey