Feature: Yakuza 0 and the Disparity Between SEGA America and Europe
With the announcement of Yakuza 0's release in Western territories, we've been introduced once again to the disparity of SEGA's American, European and Japanese branches. Announced at the Playstation Experience event on December 5th, Yakuza fans were ecstatic with the reveal that another Yakuza game would be making its way westward.
The Yakuza franchise has had a rocky ride in Western territories. The series is hugely popular in its native Japan under the title Ryu Ga Gotoku (or Like a Dragon to go with its more literal translation). Sadly SEGA America and SEGA Europe have had difficulty marketing the game in its respective territories with the approach to the first game being targeted as 'Grand Theft Auto in Tokyo'. Anyone who's played the games will release that this description couldn't be further from the truth with the games actually being a narrative-heavy action adventure akin to Shenmue but with the sort of brawling combat of something like Streets of Rage.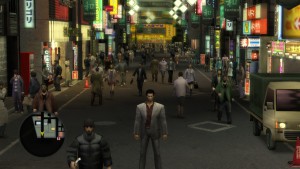 Yakuza 1 and 2 suffered due to SEGA West's marketing and its investment in voice talent like Michael Madsen, but those who actually gave the games a chance were rewarded with a deep experience that boasts a wonderfully engaging plot coupled with that typical Japanese over-the-top attitude that's so commonplace in their games. The lacklustre sales of the first two games in the franchise put the PS3 release of Yakuza Kenzan and 3 in jeopardy with Kenzan never making its way to these territories to this day.
Thankfully, SEGA West decided to take another stab at Yakuza with the release of the 3rd game and for a while it seemed like SEGA had finally seen fit to embed this franchise into the line-up of its Western properties. Yakuza 4 and Dead Souls also followed which was certainly a more positive sign that the series was here to stay.
However, SEGA West backpedalled with the release of Yakuza 5. As of December 8th, the game has finally been released in American and European territories, but it's taken 3 years since its Japanese launch on December 6th 2012 to happen. Even then it's a little bit disheartening that the game has only made it to the West via a PSN digital only release instead of a fully boxed product, but thankfully after a worryingly long wait and a lot of demand and protest from fans, it's finally made it.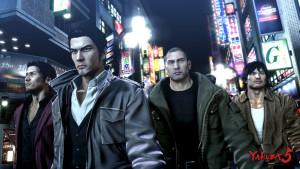 So what of Yakuza 0? Well once again fans of the franchise were certainly happy to see the game announced for a Western release at the Playstation Experience, but since that initial announcement SEGA Europe have gone out of their way to sadly cancel the possibility of a release in European territories for the time being. This will be one of the first times a Western branch of SEGA has refused to release a game in one territory but not another.
So why is this? Why do SEGA Europe and SEGA America not share the same unified vision as their Japanese branch or even each other? At the moment of writing there are nine titles currently due for release in Japanese territories and none of them are currently scheduled for a Western release. This behaviour actually stems back to the 1989 release of the Sega Genesis (or SEGA Mega Drive outside of America). SEGA specifically fractured the company into different arms with the intention of tailoring the marketing for its products to these specific territories. This was a hugely successful move especially in America where the Genesis actually took considerable market share away from brand leader Nintendo.
Sadly in this day and age in doesn't work as well. Now that SEGA have established Yakuza in all regions it only makes sense to capitalise on the user-bases they've developed and continue to release games in the franchise to satisfy these user-bases. Dialling back on support for a franchise after 6 Western launches is a very dangerous move for SEGA Europe that will only create further mistrust in the publisher. Their rapport with their user-base has certainly been spotty over the years with SEGA Europe often favouring digital releases over boxed products even when America are committed to both.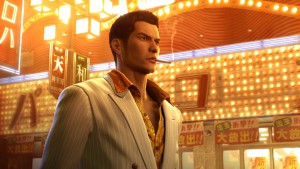 This also goes for SEGA Japan. At the current time, SEGA Japan is committed to a Valkyria Chronicles PS4 remaster and a new Valkyria game called Valkyria: Azure Revolution. Once again this is a franchise that the Western branches have supported and released previously, yet later lost faith when sales didn't meet expectations. There is more hope now with the successful release of Valkyria Chronicles for PC, but there's still no word from either SEGA America or SEGA Europe regarding the PS4 release of the game or Azure Revolution.
SEGA need to start commenting on the status of these games to all their territories and be more transparent with their commitments. SEGA are not the multi-million dollar console giant they used to be anymore and in the internet era we're all savvier to what is happening in the different territories. Even if the Western branches just gave a simple comment on Twitter that confirmed the company were looking into releasing a recently announced SEGA Japan property or not committing to anything at this time, it would let their user-base know they are at least aware of what is happening in their different territories. At the moment it often seems like SEGA doesn't really know what they're doing and the fans who've stuck with them for all these years are often left in the dark.
Fingers crossed Yakuza 0 will see a European release and all that's happening is they're waiting for their Yakuza 5 campaign to finish to see if the reception is strong enough to warrant a release of 0. That's the more likely scenario. However, SEGA West definitely need to show more synergy with each other and actually communicate with their user-bases because when the European branch shies away from releases in such an underhanded way, it really doesn't instil their fans with confidence.
Written by Lewis "Sonic Yoda" Clark on 08/12/2015