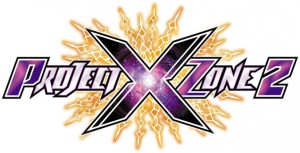 Project X Zone 2 will feature Segata Sanshiro in his first playable outing since Segata Sanshirō Shinken Yūgi for the Saturn in 1998. Segata Sanshiro originally featured in a run of popular Japanese advertisements for the SEGA Saturn.
Sanshiro will be a solo unit in the crossover strategy RPG which also features characters from Capcom and Namco Bandai franchises. He joins a cast of SEGA characters that include Akira and Kage-Maru from Virtua Fighter, Kazuma Kiryu and Goro Majima from Yakuza as well as Hotsuma from Shinobi.
Project X Zone 2 is being developed by Monolith Soft and will be released by Namco Bandai in Spring 2016 for the 3DS.
[Source: Gematsu]
Webmaster and lead writer at SEGADriven. Likes old games, heavy music and too much pizza. Follow on Twitter @kronkblats
Tags: 3ds, Monolith Soft, project x zone 2, rpg, sega saturn, segata sanshiro, Segata Sanshirō Shinken Yūgi, strategy