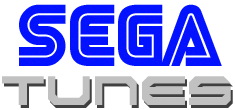 More details have emerged in regards to Michael Jackson's involvement in the Sonic 3 soundtrack and it's coming from an unlikely source. Brad Buxer who used to play keyboards in The Jetzons was working with Jackson on the soundtrack to the game but in a previous interview he wasn't aware of what songs made it into the final release.
A staff member over at Sonic Retro has discovered an amazing similarity with a Jetzons song called 'Hard Times'. Check out the song below and you might be surprised as to how similar it is to a song that features on the Sonic 3 soundtrack:
Yep, that melody is unmistakably Ice Cap! What an amazing find!
[Source: Sonic Retro]
Webmaster and lead writer at SEGADriven. Likes old games, heavy music and too much pizza. Follow on Twitter @kronkblats
Tags: brad buxer, hard times, ice cap, mega drive, michael jackson, sega tunes, sonic the hedgehog 3, the jetzons