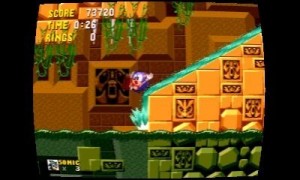 Up and until now, SEGA's 3D re-releases of classic SEGA titles for the 3DS eShop have been exclusive to Japan, but by the looks of things two of these titles look to be coming West.
The Australian Classification Board has entries for both 3D Sonic the Hedgehog and 3D Altered Beast. While Australia obviously isn't the West, games that are generally released in this region get a release in the West as well.
No official word on these titles or any release dates have been revealed at this time.
[Source: RadioSEGA]
Webmaster and lead writer at SEGADriven. Likes old games, heavy music and too much pizza. Follow on Twitter @sonicyoda
Tags: 3d altered beast, 3d sonic the hedgehog, 3ds, altered beast, arcade, Australian Classification Board, eshop, mega drive, sonic the hedgehog